Hello and welcome to HIS Turriff. We opened our branch here in 2001 with our service and product delivery rooted in the traditions of HIS, namely the supply of agricultural goods and fencing material... but, again in true HIS tradition, the demand in the area for reliable and well priced products was such that we quickly escalated the business to provide everything from Ironmongery, Powertools, Gardening gear, and Clothing, through to an extensive range of building and construction materials which now makes us a major supplier to the North East.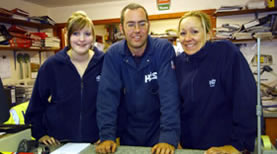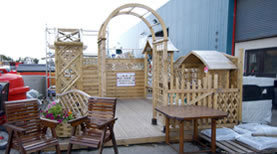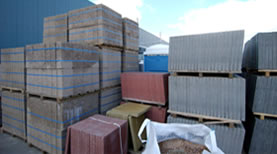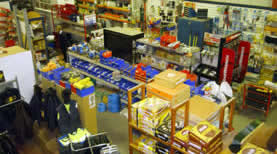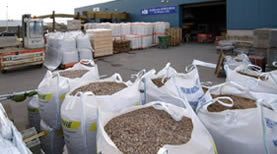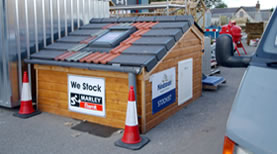 A one stop shop for most building & contract works from drainage and blocks for ground works to timber and sheet materials, insulation crown wool and kinspan. We are also Marley roof tile distributors able to estimate roofing requirements in house. We are main stockists of Blue water pipe, Brett Martin guttering and drainage including Twinwall ex stock. We supply doors from XL Joinery, LPD, Premdoor, K Range Kitchens, Prima and Moods Bathrooms. We have a bathrooms display area that let's you browse and select the perfect furnishings for finishing your property.
So not only can we supply the construction materials you need to build with but we'll also give you the equipment that you need to get the job done! We have a wide choice of K-Lock and K-Stage steel scaffold, aluminium ladders and towers from SGB and Youngman. Our retail shop supplies everything to suit the D.I.Y man/woman to professional trade equipment and machinery for heavy duty use. Popular ranges from Stanley, Faithful, RST Marshalton. Workwear from Scruffs Dickies, Snickers. Our main powertool brands in stock are Makita, Dewalt, Bosch, and Stihl, but we've loads more that you can either find in the Powertools section of our site or if you'd prefer, give us a call on 01888 560375, or drop us a line via the contact page.
Not forgetting our original customers we're still very proud to supply agricultural goods to the farming community with fencing for farm industrial & domestic properties all available ex stock.